News —–
AAUW DUES ARE DUE!
Your current membership expired on June 30, 2020.  You may renew online at www.aauw.org . Click on "join as a branch member".  Your total should be $72 ($59 national, $8 state, $5 branch dues).  If you prefer, you may send a check for $72 payable to AAUW to our Treasurer, Sandy Hallman, 2046 Sussex Pl, Owensboro, KY 42301.  Please write AAUW dues in the memo line.  Thank you to those who have already renewed!
Celebrating Women's Equality Day August 26!
AAUW-Owenboro celebrated the 100th anniversary of women's suffrage by recognizing local pioneers of women's rights in Owensboro and Daviess County. The Louise Gasser Kirtley Memorial was dedicated on the lawn of the Daviess County Courthouse (read about it) and the graves of local suffragists were decorated in Elmwood Cemetery.
Louise Gasser Kirtley Memorial
In partnership with the Daviess County Bar Association, AAUW-Owensboro dedicated a memorial to the first woman attorney in Daviess County. Learn more….
FACES IN OWENSBORO: DIVERSITY IS OUR STRENGTH:
NonViolent Owensboro is creating a photo exhibition highlighting the diversity of the people who live, work, or worship in Owensboro/Daviess County.  From selfies, to family photos, to workplace snapshots, to buddy pics, we are seeking photos that represent the diversity of our city. Too many forces want to divide us and make us weak. NonViolent Owensboro recognizes that our strength as a community comes from our diversity. The photos will be included in a public display to be unveiled the week of Sept 19th — Campaign Nonviolence Action Week–a week that is set aside to remember the power of working together using nonviolent creative means to bring about change. 
Build the Library at Girls Inc.
Help build an anti-racism library for the girls. Suggested titles can be found at the Girls Inc. of Ownesboro Amazon Wish List.
Conversations on Race and Equity
We're reviving this series. It's more important than ever that we support civil discourse about the critical issues facing our community. If you're interested in helping out, let us know at  aauw.owensboro@gmail.com.
Coming Up —–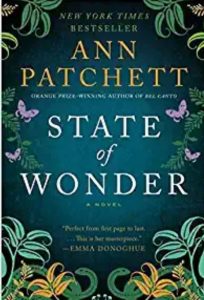 Book Group  – Friday September 18 at 7:00pm
via Zoom (contact Christine – see Judy's email)
State of Wonder by Ann  Patchett
Facilitated by Merry Miller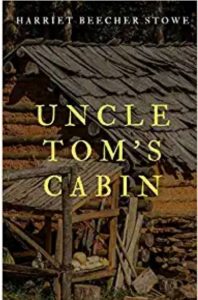 Book Group – Friday October 17 at 7:00pm
via Zoom (contact Christine – see Judy's email)
Uncle Tom's Cabin by Harriet Beecher Stowe and
The Road to Dawn: Josiah Henson and the Story that Sparked the Civil War by Jared A. Brock
(You do not need to read both if you do not wish. Also, Aloma and Judy can lend out their print copies of the Brock book and the DCPL has 2 copies)
---
We're celebrating 65 years in Owensboro!
Owensboro AAUW welcomes active and diverse members dedicated to promoting equity and education for women and girls. 
---
A new video from AAUW National – please watch!
---
AAUW's Mission
AAUW advances equity for women and girls through advocacy, education, philanthropy, and research.
AAUW's Value Promise
By joining AAUW, you belong to a community that breaks through educational and economic barriers so that all women and girls have a fair chance.