News —–
CELEBRATING 101 YEARS of WOMEN'S SUFFRAGE
In August, we celebrated 101 years of the right to vote. We laid flags at the graves of women suffragists in Elmwood Cemetery and were finally able to celebrate Women's Equality Day and rededicate the Louise Gasser Kirtley Memorial properly on August 26.  See pictures here.
VOICES OF ELMWOOD
These portrayals of figures in Owensboro's history will be performed weekends from Sept 16th through October 2nd.  Presented by the Owensboro Museum of Science and History and the Daviess County Public Library, they are not to be missed.  Tickets available for either the tent show or a wagon ride, both at Elmwood Cemetery. Check out the OMSH's Facebook page and reserve your spot at owensborotickets.com.
Coming Up —–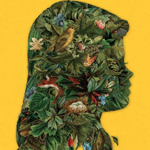 Friday October 22, 2021 – Book Group
6:00pm at Edna's house
Email Ednarose1@aol.com to RSVP.
Book is Late Migrations by Margaret Rankl
---
Build the Library at Girls Inc.
Help build an anti-racism library for the girls. Suggested titles can be found at the Girls Inc. of Owensboro Amazon Wish List.
Conversations on Race and Equity
We're reviving this series. It's more important than ever that we support civil discourse about the critical issues facing our community. If you're interested in helping out, let us know at  aauw.owensboro@gmail.com.
---
AAUW's Mission
AAUW advances equity for women and girls through advocacy, education, philanthropy, and research.
AAUW's Value Promise
By joining AAUW, you belong to a community that breaks through educational and economic barriers so that all women and girls have a fair chance.