News —–
Donate to the Louise Gasser Kirtley Memorial
In partnership with the Daviess County Bar Association, AAUW-Owensboro is creating a memorial to the first woman attorney in Daviess County. Learn more….
Build the Library at Girls Inc.
Help build an anti-racism library for the girls. Suggested titles can be found at the Girls Inc. of Ownesboro Amazon Wish List.
Conversations on Race
We're reviving this series. It's more important than ever that we support civil discourse about the critical issues facing our community. If you're interested in helping out, let us know at  aauw.owensboro@gmail.com.
Coming Up —–
Celebrate Women and the Nineteenth Amendment
Showcasing more than 100 works of art by women artists across Kentucky
July 14 – August 18
Owensboro Museum of Fine Art
Sponsored by US Bank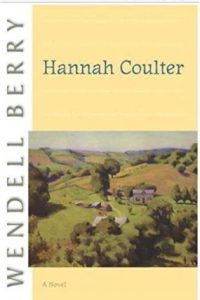 Book Group
Friday July 24 at 7:00pm via Zoom
Hannah Coulter by Wendell Berry
Facilitated by Aloma Dew
see email from Christine for Zoom link
Multicultural Festival
Virtual Festival this year! We'll be creating a collage presentation from AAUW-Owensboro. Send us a pic of you wearing your Votes for Women sash or holding a placard celebrating the 100th Anniversary of Suffrage!
aauw.owensboro@gmail.com
Louise Gasser Kirtley Memorial Dedication
Celebrating 100 Years of Women's Right to Vote
August 26, 2020  at 4:00 pm 
Daviess County Courthouse Lawn
Limited Participation
See details about the Memorial
---
We're celebrating 65 years in Owensboro!
Owensboro AAUW welcomes active and diverse members dedicated to promoting equity and education for women and girls. 
---
A new video from AAUW National – please watch!
---
AAUW's Mission
AAUW advances equity for women and girls through advocacy, education, philanthropy, and research.
AAUW's Value Promise
By joining AAUW, you belong to a community that breaks through educational and economic barriers so that all women and girls have a fair chance.